Joel Fuhrman Diet Plan – 5 Reasons Why I Liked It and Why It Worked!



Index
Preface – About This Post
Content Sections:
<<————————————————>>
Preface – About This Post
Hi, Lynn here and thank you for visiting today. If this is your first time or returning, welcome.  I have lost 40 lbs and still losing in about 5 months with Dr. Fuhrman's dietary program. Below are my 5 reasons why I like it and why it works for me. But first . . .

. . . I know that if 

"Anyone who commits to follow ANY diet plan to lose weight has already set a mental attitude and begins to watch their eating habits".

It really doesn't matter what diet program you follow, as long as it seems to be compatible to your life-style, agenda (medical objectives if any), time, and availability of foods on the menus. Does that make sense?
My first choice wasn't Dr. Fuhrman's Diet. My first choice was . . . ready for this . . . "Fat Loss 4 Idiots" – crude name but they promise that you'll
"Lose 9 lbs Every 11 Days"

! The diet began in 2010 and over 2 million dieters in 2 years found great results. There you were to pick the foods you liked from 2 categories and then their "meal generater" showed you a meal plan for 2 weeks. Then you either could pick different foods or repeat the menu for the next 2 weeks. Cost? About $40 bucks!  to read my review or for their official website.
My reason for choosing the Fuhrman Diet Silver Membership ($39.95/yr) was because of my health issues and I felt that for only $40 bucks wasn't much to spend considering my health. With high blood pressure, Heart Disease, degenerative bone disease, atherosclerosis, bad knees, and a torn rotators cuff in my shoulder, I needed, NO I wanted a doctor like Dr. Fuhrman whose philosophy is not to just to lose weight, but I could possibly live the rest of my life without pain or medication.
With documented research, great recipes, and support of other members (forums), I have lost more weight in less time than I expected and I'm reducing the amounts of daily medication. Below are brief reviews of 5 of his books on a healthy way of losing weight and healing the body.
There is no charge to follow Dr. Fuhrman on his website or his forums. You can find advice, recipes, success stories or shop for books, food, supplements and more. But I liked being apart of the community and the small investment of $39.95 (Silver Membership) allowed me to ask questions about my health conditions, which was more important to me than just having fast weight loss.
The Silver Membership was
only $39.95 (monthly option was $3.95) and I get:
Recipes delivered daily via email

Over 1,000 recipes and menus rated and reviewed by other members

Searchable "Ask the Doctor" forum archives

A library of Healthy Times Newsletters and Position Papers

Member Discussion Forums and access to Archived Webinars and Teleconferences

The Health Tracker — an easy way to track my progress
for more details about ALL of his Memberships (Silver Membership Special Offer, Gold Membership Special Offer, Platinum, and Diamond Lifetime)
So enjoy the post and come back for a visit. Send me an email with your comments.
Thank you.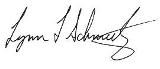 Lynn Schmutz
<<———————————>>
Joel Fuhrman Diet Plan – 5 Reasons Why I Liked It and Why It Worked!
1) Dr. Fuhrman Shares His Extensive Research On Healthcare In Writing

Heart Disease, obesity, and type 2 diabetes are the targets in the cross-hairs of Dr Joel Fuhrman. I believe that the Joel Fuhrman Diet Plan is the routine to get well on and be healthy with the right foods.
You can tell this by his food pyramid (click to see). The Joel Fuhrman diet plan objectives for good balanced health, is to eat animal products sparingly and lots of vegetables. Someone who is a vegan or mostly vegan can do well on the Fuhrman Diet. Below are the five (5) books he has exclusively written about eating naturally diet to lose weight and getting healthier. for the Joel Fuhrman Diet Plan Official website.
(Short Review of Each) They all are great books on diet and diet recommendations; for a fast way of burning fat, than his first book Eat To Live should be your first book to read (lose weight diet program). Since I have been a health advocate and believe that most diseases could be prevented, I rather enjoyed Super Immunity.
Eat for Health was my next choice as it dealt with helping the really over weight and struggling with surviving on recommendations in the Eat To Live book. Our children have been long gone out of our nest and now have children of their own. I can proudly say that most have learned how to cook healthily and therefore have healthy children. However, Dr. Fuhrman's book Disease Proof Your Child added more to jump starting good nutrition at earlier ages.
Lastly, I can't say enough about Cholesterol Protection for Life! Since I suffer from a small amount of angina, and heart disease is prevalent on my side of the family, his take on reversing or preventing heart disease is a must read. Although he doesn't say much about L-Arginine, here is a natural supplement that has heart disease on its heals. for my review of ProArgi-9 plus that has been tested and proven to reverse heart disease.
2) Joel Fuhrman Diet Plan – Member Center – Ask And Ye Shall Receive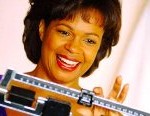 His Member Center really complements his lose weight diet program; it is a wonderful spot for research on health issues and to find healthier meal plans, exercise ideas, recipes etc.
A Forum – share experiences, recipes, menus and questions. Offer or get motivation from others who are also on the Joel Fuhrman diet plan. Talk about successes and failures – get pumped!
A online database of healthy recipes is at your finger tips. Rate and make a comment on what worked or didn't work; even make suggestions to improve a recipe. If you are like me and like good food that is healthy, then this is a place to start. Good tasting recipes that are healthy and help to lose weight and build the immune system, make it easier to diet.
"Ask the Doctor" forum is where you can ask Dr. Fuhrman questions about your own health.
An archive of newsletters filled with great information about preventing many diseases, lots of recipes, and so much more.
You can't beat the discounts on products when you order through the Dr. Fuhrman Store.
There are different levels of membership. I found that even the cheapest level, Silver Membership for only $3.95 a month or only $39.95/yr., is very accommodating. This level gives me access to newsletters, his recipe database and forums, including the "Ask the Doctor".
3) The Fuhrman Diet Health Objectives
As I read the Joel Fuhrman Diet Plan, listened to his videos, and seen him on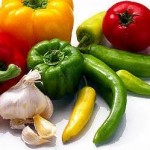 Dr. Oz, I can see how his lose weight diet program can be overall cheaper in the long run than supplementing with manufactured nutrition – namely vitamins and minerals. I have always taken something and I am not saying they don't do any good, however by eating more "natural" food my body responds better because . .  .
1) It Recognizes that what I'm eating is 100% natural organic food
2) And because it is natural and organic, it is going to break-down in my body into ionic atoms and absorb 100% of the nutrition
Hence, I have . . .
shed fat
fed my muscles
lost weight (over 40 lbs. in 5 months)

built my immune system
. . . I couldn't ask for more!
4) Fuhrman Diet Rewarded My Whole Body
Building the body's immune system fights infections, disease and sickness; less doctor and hospital visits = money saved. My heart disease is being reversed. More success stories here at Dr. Joel Fuhrman Diet Plan official website.
I have taken up more gardening now and am spending less at the grocery store on fresh vegetables. I have a 24′ x 30′ greenhouse and, since I live in a very mild climate, I can grow things year round.
If you are considering this diet, and depending on where you live and gardening some things yourself, the few extra dollars on fresh vegetables may have come out of the budget. But at the end of the day the results can save the health of your children, yourself and money that would have been spent at clinics and pharmacies on healthcare and drugs.
5) The Fuhrman Diet Nutrition Conclusion
I first saw Dr. Fuhrman on Dr. Oz and I felt that he was right on with his prescription to good health through nutrition. His over-all diet is very basic, "Burn more calories than you eat" . . . however, do it with high nutritional meals that are low calorie. I like his Eat to Live Cookbook, and his online forum of recipes.
I have an organic garden and hydroponic greenhouse, and the Joel
Fuhrman diet plan has helped me choose what the best fruits, vegetables, and herbs to grow. Although I still supplement my diet with some items like VitaminD3, CoQ10, Calcium, VitaminC, and most importantly, plant based liquid colloidal minerals.
Dieting or trying to lose weight can be challenging. I am using the Joel Fuhrman diet plan – Eat to Live by nutrition a eating naturally diet. There's plenty to eat if you know where to look so losing weight, staying healthy isn't starving or difficult.  That's why I recommend  visiting Dr. Furhman's website if you are really serious about losing weight and your health.
_____________________________________________

_____________________________________________
Check Out my review of ProArgi-9 here and how it was tested and proved to reverse severe cases of heart diseases at the High Desert Heart Institute in Victorville, CA.
For nearly 40 years I have used the lemonade detox diet, I have now found a more healthier way. My review here on Total Wellness.